This was #COP27 in Egypt
News item | 28-06-2023 | 12:36
From 6 to 18 november, world leaders from over 200 countries gathered in Sharm-el-Sheikh, Egypt, for the annual United Nations climate summit. We received the Dutch delegation who worked hard to reach following outcomes. The official delegation, consisting of multiple ministers, negotiators and water & climate envoys, worked hard to accelerate as much climate action as possible during the challenging two weeks. This year's climate conference was all about putting the continent of Africa and the theme of water at the heart of climate action.
Dutch climate action during #COP27
The Netherlands provided €100 million in Climate adaptation finance to the African continent, through the African Development Bank Group's Climate action window.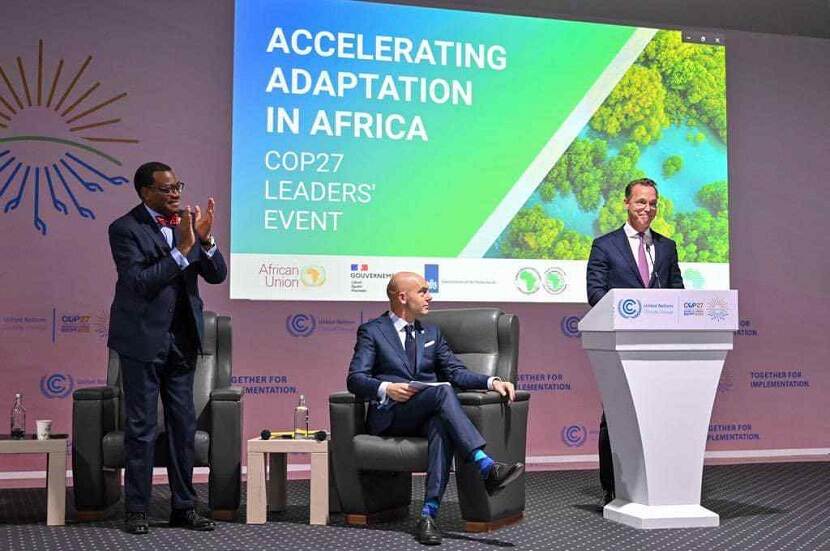 The Netherlands joined the US, EU, Germany and Norway in stepping up efforts to improve soil health by supporting the $135 million Global Fertilizer Challenge at the conference.
The Netherlands launched the Champions Group on Deltas & Coastal Zones. The Champions are a group of countries facing huge challenges due to climate change, resulting in the need for large climate adaptation investments. Countries who are part of the Champions Group have agreed to share their knowledge and experience, allowing them to better and more quickly adapt to the changing climate.
Green mobility at the COP27
Sustainable & green mobility is key to climate action. That's why the Dutch delegation moved around using these sustainable NL bikes. We now donated the bikes to the South Sinai governorate, to be used in a bike-sharing system.
Negotiations: results & biggest outcomes
The participating UN countries have now agreed on a fund for developing countries that are damaged by the consequences of climate change, such as drought or extreme weather. Dutch minister of Climate, Rob Jetten, says that a breakthrough has been achieved on the theme of climate damage. "That's very important for small countries that are already experiencing it, often without contributing much to climate change themselves. This move helps restore trust between the global north and south." However, more climate action is urgently needed. "In a year with many extreme weather events and alarming climate reports, we have failed to make major progress."

The Netherlands Prime Minister Mark Rutte also stated that more climate action is desperately needed.
The Netherlands is co-hosting the UN2023 Water Conference
The next step for The Netherlands on the road to climate action is the UN 2023 Water Conference, which will be cohosted with Tajikistan. That's where The Netherlands will continue to support the internationally agreed water-related goals and targets. UN Water Envoy Henk Ovink recalls on the urgency to put water on the climate agenda: "Please bring your hopes and solutions to the UN 2023 water conference. It's not about texts, it's not about negotiations, it should be about solutions. So please, bring your hopes and bring your solutions. We need you there."